10 Best Spots for Cheap Eats in Drummoyne
Welcome to Drummoyne, a suburb just outside Sydney, best known for its stunning waterfront views and lively community. Whether you're a longtime local or are just visiting for a short while, you'll know that finding delicious yet affordable meals can be quite a challenge. But fear not – we've compiled a list of places that serve the best quality eats in Drummoyne!

From local joints to family-friendly eateries, these restaurants offer a variety of cuisines and flavours that are sure to satisfy your taste buds – without burning a hole in your wallet. So, without further ado, it's time to dig in and discover the cheapest and best eats in Drummoyne!
Cheap eats in Drummoyne that you can get for takeaway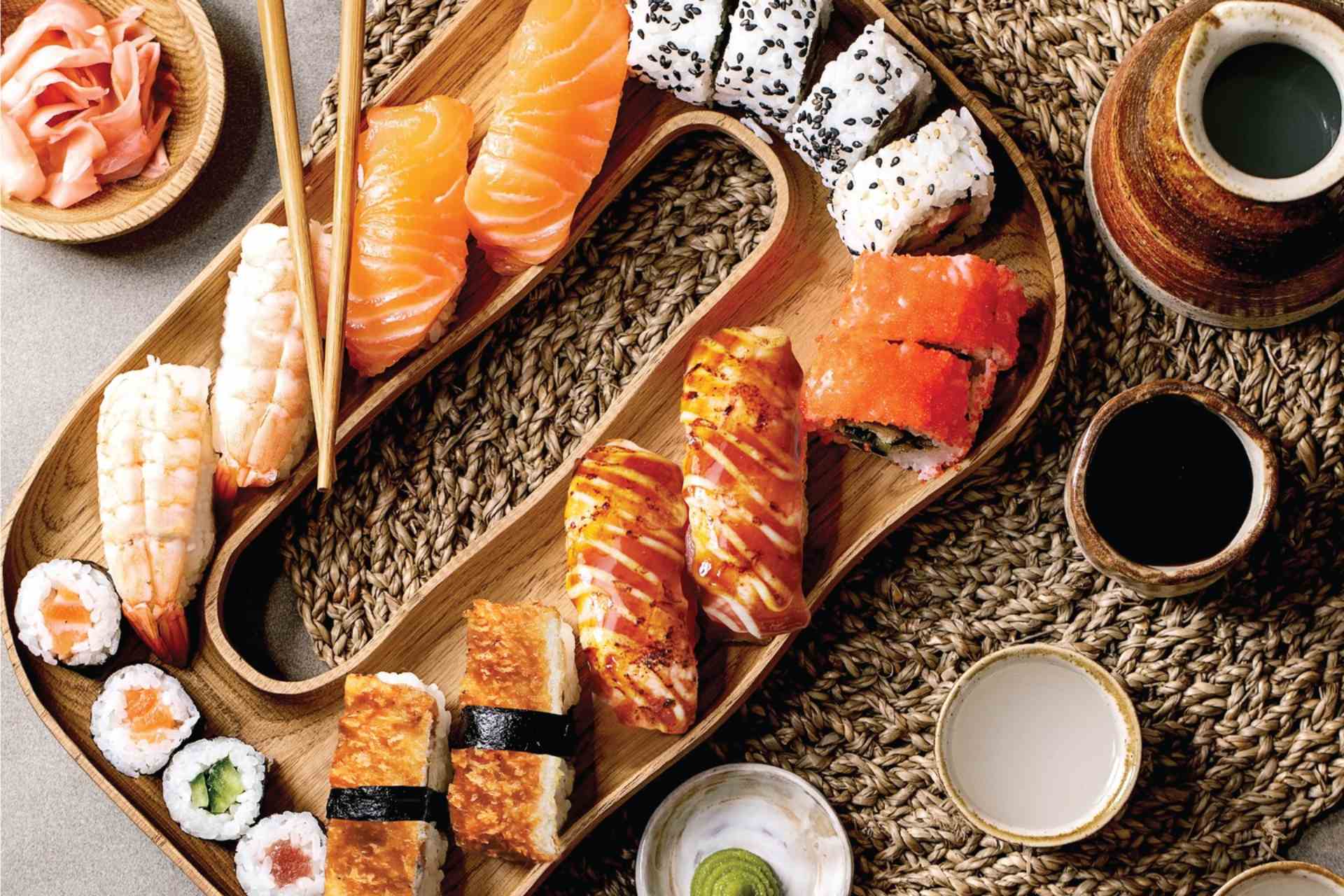 1. Sushia Birkenhead Point
High-quality sushi at budget-friendly prices? Don't mind if we do.

Sushia Birkenhead Point takes pride in providing authentic, restaurant-quality Japanese cuisine for takeaway. If you're looking for cheap eats that you can bring to your next group gathering, their sushi platters are perfect for parties! Meanwhile, their bento boxes and poke bowls are ideal for quick meals at the food court – plus, did we mention they have udon and donburi bowls, too?

Best eats in Drummoyne with a view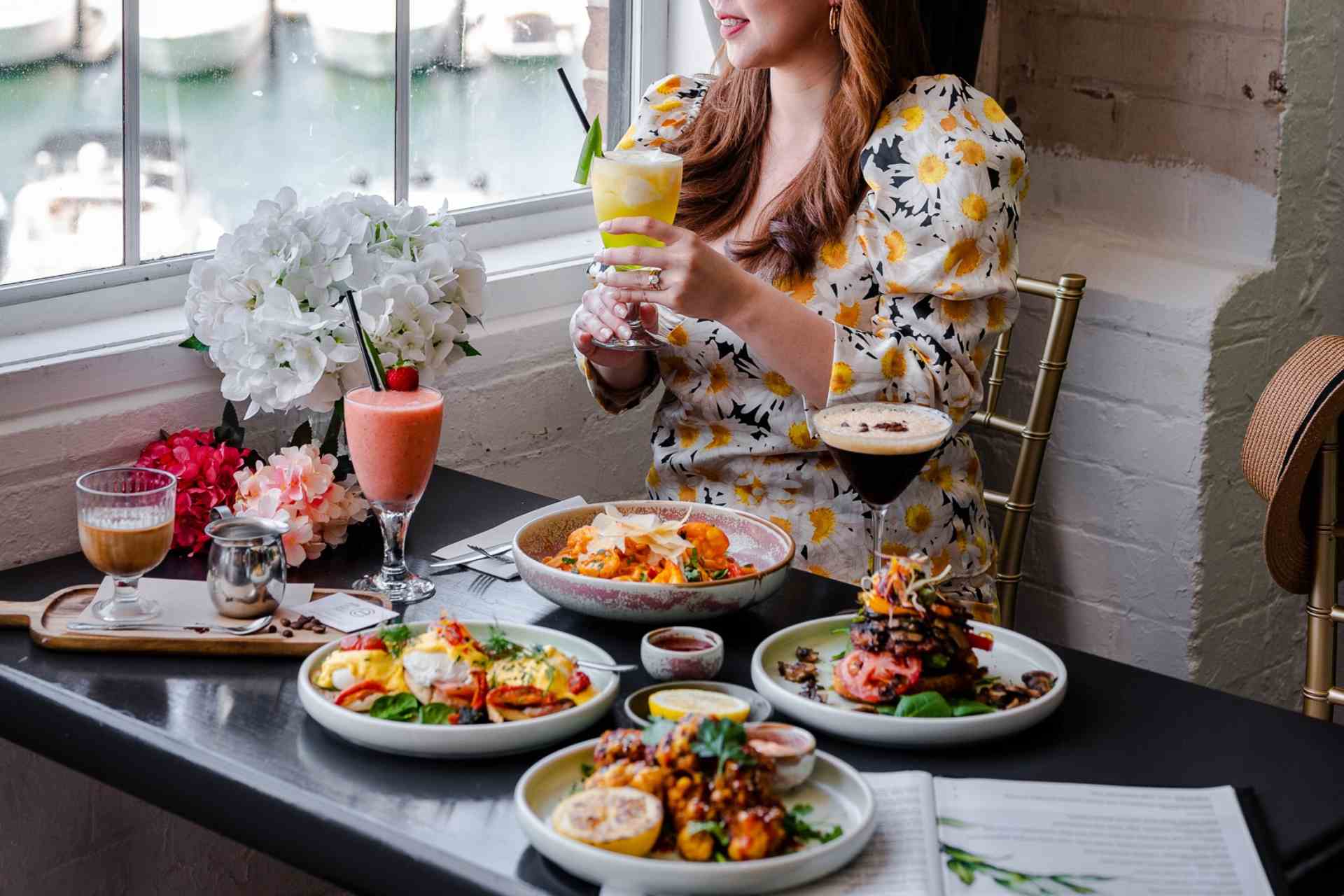 2. Café Birkenhead
How can anyone say no to a quality meal with stunning harbour views? Café Birkenhead is the perfect location for your next brunch with the girls or daily lunch. With a curated breakfast and lunch menu, there's something even the pickiest eaters will love.

Have you got someone at your party with dietary requirements? Not to worry. Cafe Birkenhead has every dietary requirement covered, from vegan, vegetarian and gluten-free options. Conscious about getting ready for summer already? They also have a huge range of nutrition first meals for if you're in bulk or tone mode. Make sure you stop by to admire the view the next time you're in need of a relaxing caffeine and food stop.

Best cheap eats in Drummoyne for a quick meal
3. Coles Local Birkenhead Point
When you only have time for a quick bite – and don't want to break the bank while you're at it – Coles Local Birkenhead Point's Grab & Go Snacks are the way to go. No need to worry about having to sacrifice quality, because Coles offers pre-packaged options that do more than just fill your stomach.

Whether you're up for a delicious sandwich, a nutritious salad, or a protein-packed poke bowl, Coles' ready-to-eat meals are perfect for busy days when you've only got a few minutes or a few bucks to spare. No need to scrimp on quality or taste!

4. Boost Juice Birkenhead Point
Make your way to Boost Juice Birkenhead Point for healthy yet affordable options. Perfect for recharging after a workout or for days you need to have breakfast on the go, their flavour-filled fruit-and-vegetable blends will surely give you a much-needed boost!

Making healthy living easy for customers, the juice bar provides dairy-free, low-gluten, protein-filled options, and more. Customers can also choose to have their choice of fruits and vegetables blended, juiced, crushed, or in smoothie form!

5. Rise Bakery
Looking for a sweet treat to get you through the rest of your day? Check out Rise Bakehouse for a huge assortment of fresh cakes, pastries, muffins and more! If savoury is more your style, we can't go past their range of classic pies and sausage rolls.

Nothing will hit the spot more than a bakery with all the goods. For the cold winter days, they've also got you covered with a range of toasty soups that will add some warmth to the rest of your day. They will also soothe your caffeine mix with their range of warm and cold beverages!

Family-friendly restaurants and cafes in Drummoyne
6. Cafe Milligram
With a coffee-first approach, the rest falls into place at Cafe Milligram. Opened in 2017, these coffee aficionados mixed their passion for caffeine with their desire to curate a fantastic dining experience. With riverside views and a cozy interior, Cafe Milligram is a fantastic place to catch up with some friends for a coffee and a quick bite.

If you're stopping for breakfast, our favourite item on their menu is the Eggy Baky with all the breakfast must-haves: eggs, mushrooms, chorizo, halloumi, tomato and more! If you're looking for a healthy lunch alternative, make sure you stop by and enjoy their huge range of salads and if you're on a cheat day - we simply can't go past their Aussie Juicy Bite featuring a succulent wagyu beef patty!

7. La Petit Cafe
Harbour views anyone? Serving all of your favourite Australian cafe classics with the aromatic Campos coffee as a side, La Petit Cafe is the perfect shopping pit stop to rejuvenate as you prepare to find more bargains. If you're looking for a feed with a view, check out the salads, pastas and burgers at La Petit Cafe.

Enjoy some of the local seafood as you watch the coming and going yachts, or if that's not really your style, try out the range of grill items that are sure to please. Make sure you order from their fantastic wine list, or select a fresh aperitif to enjoy the gorgeous Sydney weather.

Best restaurants in Drummoyne that offer value for money
8. Gozleme Turkish House Birkenhead Point
On the hunt for the best gozleme in Sydney? Or perhaps you just want to try something new? Look no further than Gozleme Turkish House Birkenhead Point. Not only does this authentic Turkish establishment offer some of the best cheap eats in Drummoyne – it's well-loved for the staff's excellent customer service, too.

Take your pick of sweet or savoury gozleme (traditional Turkish flatbread) and have a peek at the preparation process. Make sure to keep an eye out as they hand-roll the dough and brush it with butter and egg. We guarantee this mouth-watering sight will get your stomachs grumbling and rearing to enjoy your meal!
9. Kubi's Kebab House
For cheap eats that will leave you feeling satisfied, head to Kubi's Kebab House in Birkenhead Point. Known to serve some of the best kebabs in Sydney, this budget-friendly restaurant offers deliciously loaded meals prepared with tender meat and housemade dips. Given their generous serving sizes, you'll definitely be getting more bang for your buck!

Looking for gluten-free and vegan-friendly places to eat in Drummoyne? Kubi's Kebab House has got you covered, too. With options ranging from their flavour-filled falafels and rolls to their snack packs, customers will have trouble narrowing down their choices!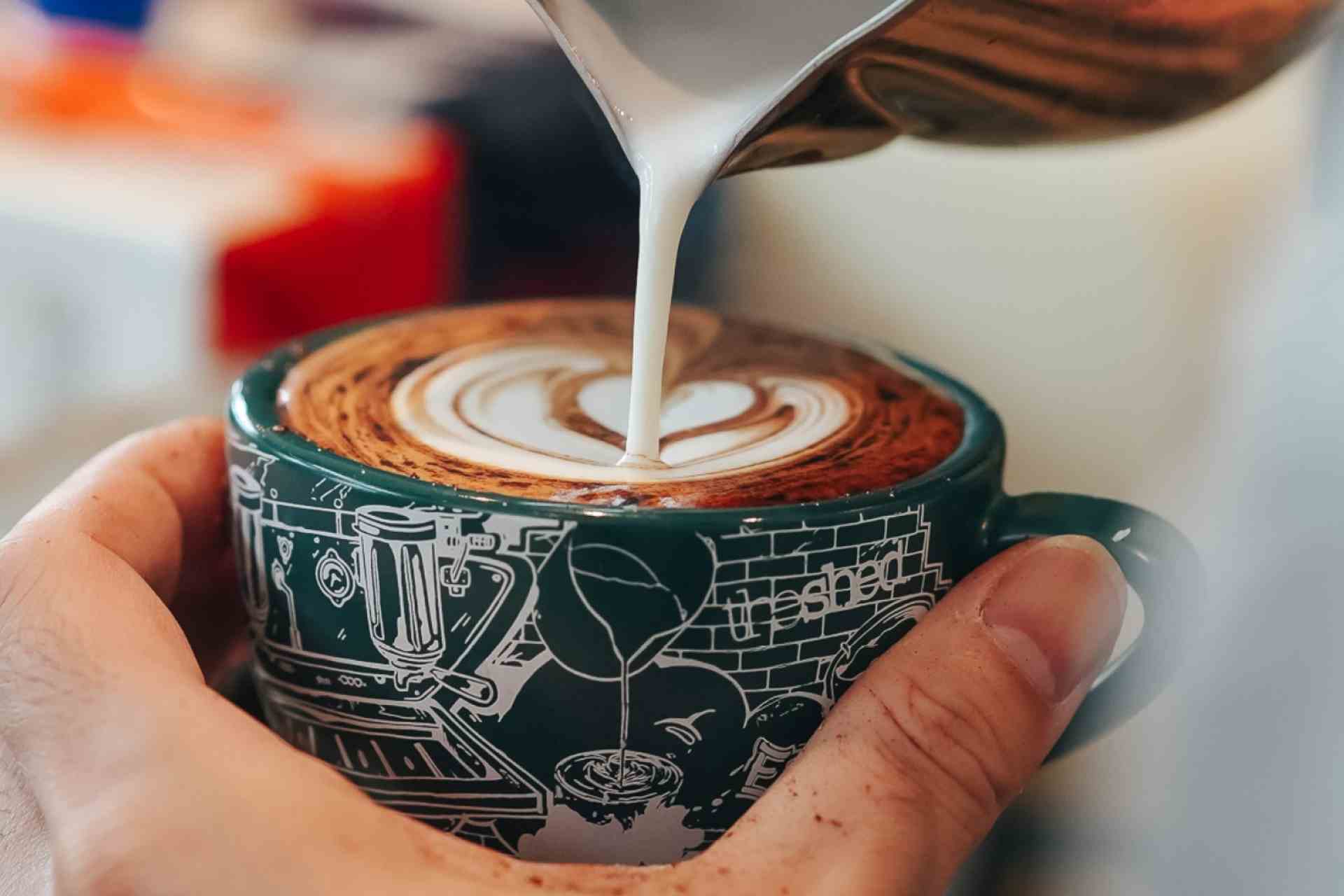 10. The Shed Cafe
Located on Level 2 of our Birkenhead Point location, The Shed Cafe is a great stop for a cheeky shot of espresso or some great brunch and lunch options. With their own special range of beans, it's hard to go past the coffee here, and with locations popping up across Australia, this is a safe bet for a solid feed.

Not sure what to order? Personally, we can never go past their fresh Acai bowl or hearty breakfast options. It's a fantastic choice to duck in for a lunch fix while browsing the latest bargains and looks at Birkenhead Point.

From fresh Japanese dishes to delectable Parisian cuisine, we've explored Drummoyne's diverse dining scene and perhaps even uncovered some hidden gems. The suburb is bursting with fantastic and affordable options perfect for takeaway, a quick bite, or a sit-down meal with friends – you just have to look in the right places.


The next time you're in the area, be sure to check out this huge range of restaurants and savour some delicious meals. Remember, great food doesn't have to come at a high price – and Drummoyne's cheap eats are proof of that. Happy eating!