10 Winter Decorations That Will Warm up Your Home
The winter chill is here, and during times like these, there's often no better place to be than at home. It's an excellent time to transform your house into a warm, cosy sanctuary from the outside world – more importantly, it's the perfect excuse to go shopping for new winter decorations!

Picture this: you, bundled up in a warm blanket while working or reading on the couch, sipping on a cup of hot chocolate. Sounds like a perfect winter day at home, doesn't it? What if we told you it could be even better? We've come up with a list of winter home decor ideas that'll inspire you to redecorate for the season, plus where to shop for them in Drummoyne.
Cosy winter decorations worth investing in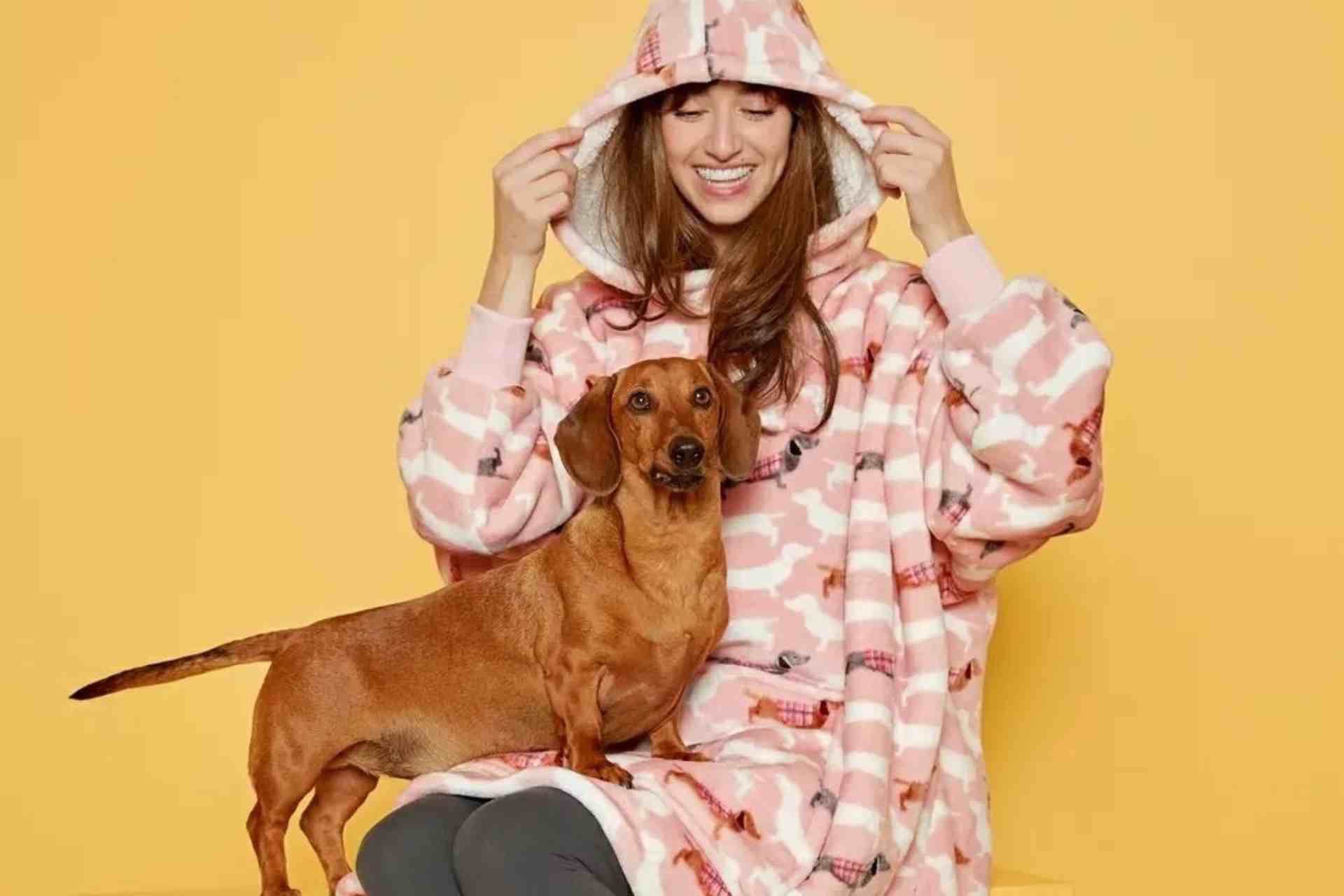 1. Hooded blankets
Nothing says "cosy" like a hooded blanket! If you haven't heard of them just yet, hooded blankets are wearable blankets that come with sleeves and hoods, making them perfect for days you want to snuggle up and keep as warm as possible.

Whether you plan to curl up on the couch with a good book, lounge by the fireplace, or even hang out in your backyard, hooded blankets are the ideal companion. A worthy addition to your home decor items, they offer warmth and a touch of whimsy during the winter season!

Where to shop for hooded blankets in Drummoyne: Bed Bath N' Table Birkenhead Point
2. Scented candles
Lighting up a scented candle is a lovely way to create an inviting atmosphere, especially during the winter season. Set the mood with fragrances that capture the essence of winter, from the warm and comforting notes of cinnamon, vanilla, and gingerbread to the invigorating scents of evergreen and peppermint. Explore delicious scents that conjure up comforting winter scenes, such as crackling fires, snow-kissed landscapes, and festive celebrations.

With their warm glow and enchanting aromas, these winter decorations can easily infuse your home with a sense of tranquillity. Moreover, when you select the right fragrance, they're more than enough to transform your home into a warm escape from the winter chill.

Where to shop for scented candles in Drummoyne: Peter's of Kensington Birkenhead Point
3. Fluffy rugs
Fluffy rugs can serve as a fun addition to your winter decorations, as they can bring a touch of comfort and luxury to any space. These soft and inviting rugs offer a cosy surface that's impossible to resist during the colder months.

Available in a range of materials and colours, fluffy rugs don't only add a layer of warmth but also enhance any room's aesthetic appeal. Whether placed in the living room, bedroom, or even a home office, they can effortlessly transform any space into a snug sanctuary!

Where to shop for fluffy rugs in Drummoyne: Adairs Birkenhead Point

4. Lanterns or candle holders
Candles are must-have winter decorations that effortlessly infuse warmth and ambience into any space. These decorative elements provide a soft, flickering glow that beautifully complements the season's cosy atmosphere. Whether you opt to place your candles in elegant glass lanterns or candle holders with intricate metalwork, they create an eye-catching focal point and give your home a touch of enchantment.

Additionally, lanterns and candle holders offer a versatile decor option, allowing you to showcase them on mantels, dining tables, or as accents in nooks and corners. With a wide range of styles, shapes, and materials available, you can easily find the perfect lanterns or candle holders that will reflect your personal taste and elevate your winter decor to new heights.

Where to shop for lanterns or candle holders in Drummoyne: Bed Bath N' Table Birkenhead Point
5. Throw blankets
When the winter chill sets in, there's nothing quite as inviting as a cosy throw to wrap yourself in. These winter decorations are not only practical for keeping warm but also add a touch of texture and style to your home. Often made with some of the softest material, they're perfect for snuggling up on the sofa or adding an extra layer of warmth to your bedding.

Additionally, throws serve as statement pieces, effortlessly transforming your living room or bedroom into a winter retreat. Whether you opt for a minimalist wool throw or a vibrant chunky knit throw with a pop of colour, this must-have accessory will bring comfort and style to your home during the winter season.

Where to shop for throw blankets in Drummoyne: Adairs Birkenhead Point
6. Cushions
During the winter season, we tend to seek warmth and cosiness, and cushions provide just that. We love using cushions in soft, plush fabrics like velvet or faux fur to create a luxurious and inviting atmosphere. Choose colours and patterns that reflect the winter season, such as deep blues, rich burgundies, or festive plaids.

Layering cushions of different sizes and textures on your sofas, armchairs, or beds will not only add visual interest but will also create an inviting and snug environment. Your favourite places to rest are about to get even cosier for the winter!

Where to shop for cushions in Drummoyne: Bed Bath N' Table Birkenhead Point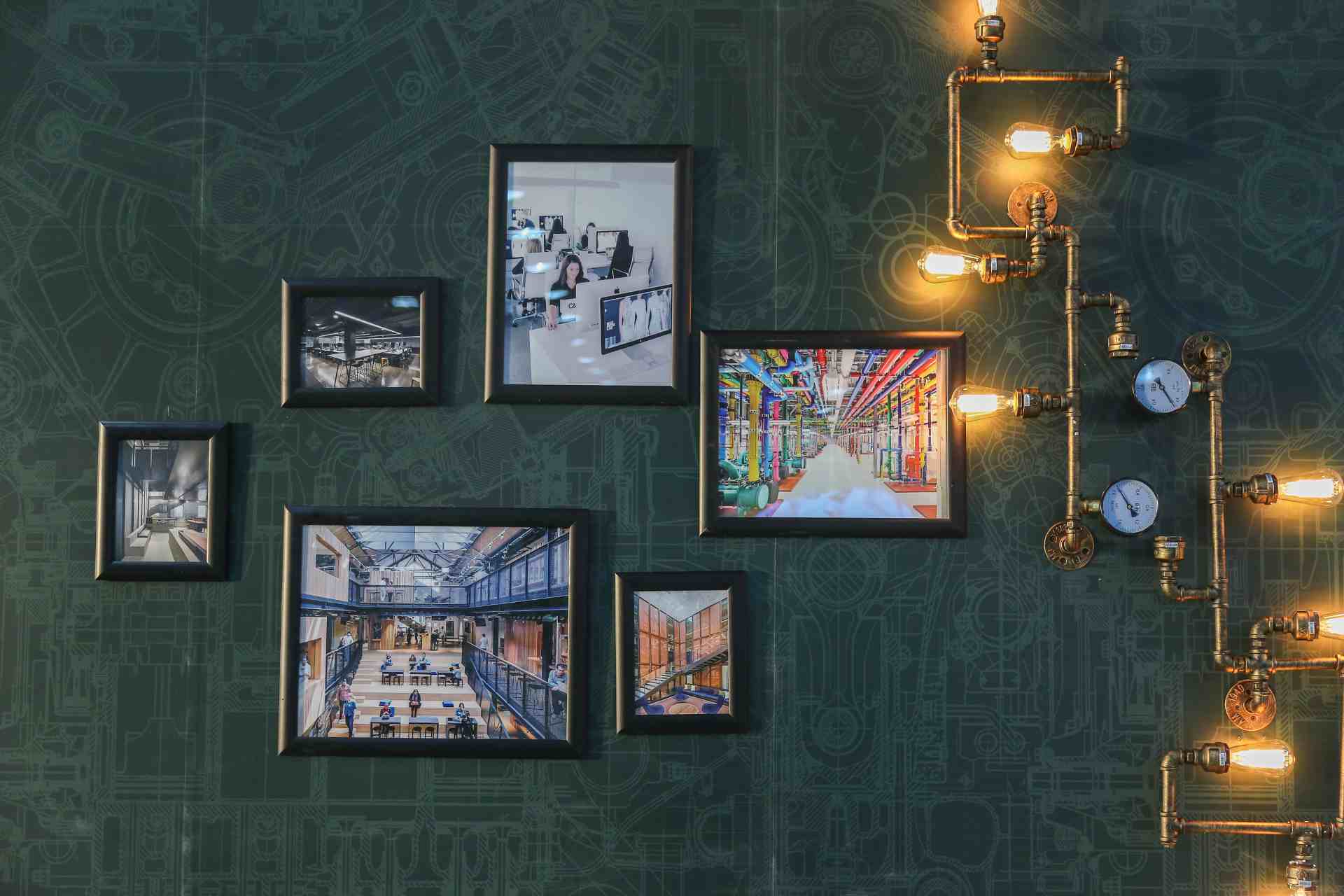 7. Wall art
Never underestimate how easily wall art pieces can bring warmth to your indoor spaces! The right choice of artwork can bring the season's serene beauty indoors, infusing your living spaces with an enchanting ambience. Consider selecting pieces that capture the essence of winter, such as snowy landscapes, frost-kissed branches, or wintery cityscapes.

Let the cool and calming colour palettes of winter, featuring shades of blue, grey, and white, evoke a sense of serenity. Whether it's a painting, a print, or a photograph, wall art adds depth, character, and a personal touch to your walls. A wall art piece can also become the focal point that sets the tone for your winter decor.

Where to shop for wall art in Drummoyne: Peter's of Kensington Birkenhead Point
8. Hot water bottles
More than just solutions for aches and pains, hot water bottles are the perfect winter additions to keep you warm this season. These days, hot water bottles aren't just rubber vessels that you fill with hot water – these accessories have received a stylish upgrade and are often dressed in cosy knit or faux fur covers that will easily blend in with your living room decor.

Hot water bottles can stay hot for up to a whopping six hours, making them your ultimate companion for the winter. Worried about getting them dirty from frequent use? No worries. Their covers are removable and machine washable!

Where to shop for hot water bottles in Drummoyne: Bed Bath N' Table Birkenhead Point
9. Ziggy pet bed
Of course, we can't forget about keeping our furry family members warm during the winter, too! Ziggy pet beds are excellent winter home decor items because they offer the ultimate combination of function and style.

With their soft, plush interior and raised sides, they provide a warm and secure space for your pet to curl up and relax. The Ziggy pet bed features a minimalist design that will add a touch of modern flair to your home decor while seamlessly blending into any room. Investing in one will not only provide your pet with a cosy spot to snuggle in but will also enhance your home's overall comfort during the winter season!

Where to shop for Ziggy pet beds in Drummoyne: Adairs Birkenhead Point
10. Teapots
As the cold weather sets in, brewing and savouring tea and other hot drinks becomes even more cherished. When searching for the perfect teapot, look for designs that exude warmth and elegance, such as those crafted from materials like ceramic or cast iron.

Consider teapots with winter-inspired patterns or colours, like deep blues or festive holiday motifs, to evoke a sense of seasonal cheer. Additionally, prioritise functionality by choosing teapots with excellent heat retention properties so your tea stays warm for longer periods. With the perfect teapot, you can bring comfort to your winter days and add a touch of sophistication to your home decor.

Where to shop for teapots in Drummoyne: Peter's of Kensington Birkenhead Point


These winter home decorating ideas offer an exciting opportunity to transform your living spaces into enchanting havens of warmth and comfort during the chilly months. By incorporating elements like soft textures, cosy blankets, and festive accents, you can create a serene and inviting atmosphere that embraces the spirit of the season.

Whether it's the flickering glow of candles, the charm of winter-themed decorations, or the luxurious feel of plush rugs and cushions, the possibilities for winter home decor are endless. Embrace your personal style and the magic of winter as you infuse your home with fun and comfort. Let your winter decorations be a reflection of your unique taste and create a space that welcomes you and your loved ones to relish the joys of the season!