10 Romantic Things to Do on a Date Night in Drummoyne
Date night in Drummoyne is always worth looking forward to. From riverside strolls to DIY adventures, there's no shortage of activities to try for a romantic time. If you're looking for something fun or creative to do on a date, you've come to the right place.
Whether you're looking for first date ideas, celebrating a special occasion, or want to do something new on a Saturday night, these date night ideas in Drummoyne are sure to impress your special someone!
Drummoyne dinner date ideas

1. Have a boozy picnic at the park
Let's start with a classic date activity: a romantic picnic at the park – only with a twist.
Your usual picnic typically comes with the works: a picnic blanket with enough space for two, a basket full of goodies, and a lovely afternoon setting. How about spicing things up by making it an evening picnic and adding some cocktails and board games to the mix?
A slight buzz and a little competition might be more than enough to make your date night extra fun. Who knows? Boozy outdoor game nights with your significant other just might become a regular thing!
Date night tips: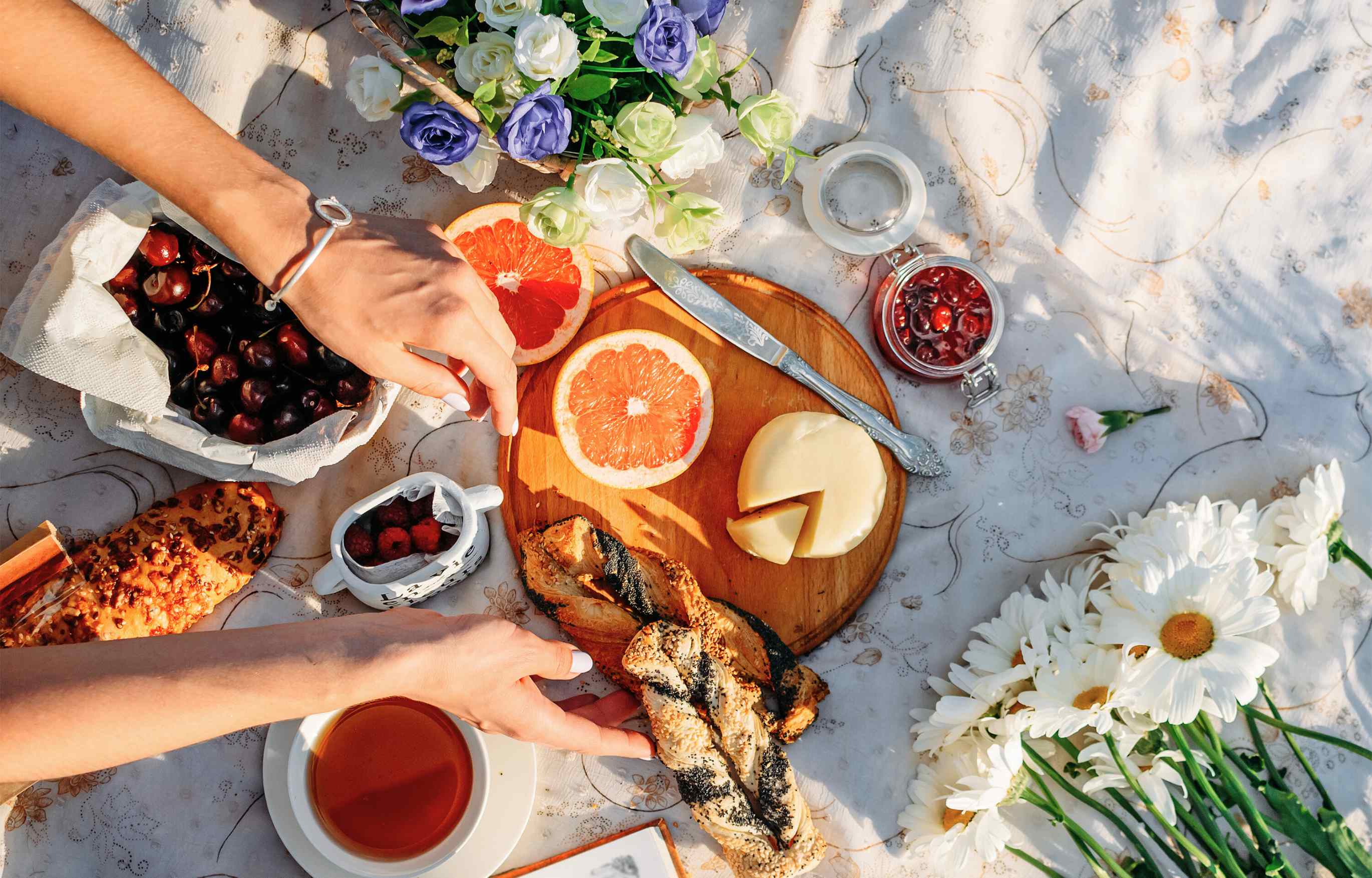 2. Go restaurant hopping around Drummoyne
This one's for couples who love trying out new Drummoyne restaurants every date night. The local food scene is bustling with options for every palate, so why not explore what it has to offer?
Instead of scheduling a date at just one place, it's a great idea to hop from one restaurant to another and sample a few dishes that tickle your fancy. Bonus points: this activity will give you an idea of which restaurants in Drummoyne to revisit on your next date night.
Date night tips:
● Choose a diverse range of places to eat! For instance, you can start at a

cute Drummoyne cafe

, head to a restaurant that offers some of the freshest seafood in Sydney, and end the night at a cool pub like The Oxford Drummoyne.
● Dress comfortably. Shop for something comfy, casual, and cute at

Bonds Outlet

or

Superdry

!

● Make reservations and plan your itinerary beforehand. Deciding what to eat already takes a lot of time, so don't waste any more by choosing where to eat on the spot!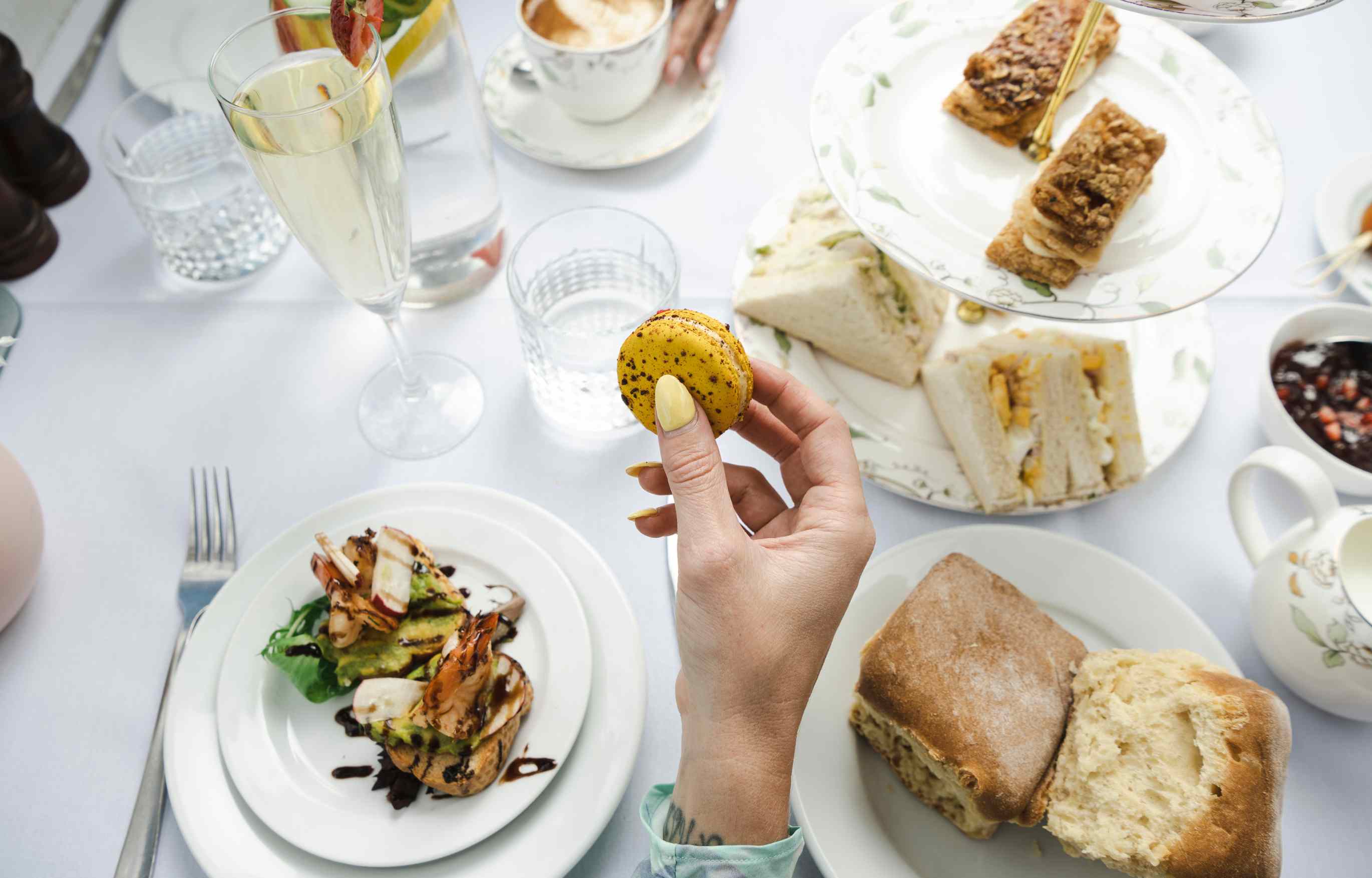 Outdoor date night ideas in Drummoyne

3. Work out together
The perfect date night in Drummoyne doesn't need to be extravagant to be memorable. Sometimes, something as mundane as exercising together is more than enough to lay the foundations for an enjoyable time.
You've got plenty of options: a leisurely walk around Brett Park or by the Parramatta River, a jog along your favourite path, or a full-on workout at the gym. Whatever you choose, you're in for some endorphins – which basically promises you a good vibe!
Date night tips:
● Shop for some date night-worthy activewear. It's the perfect excuse to pick up something new at

Nike

!
● Make sure to freshen up after your workout! Don't forget to pack a towel, an extra change of clothes and some perfume.
4. Go camping under the stars
If getting stuck on a deserted island with your special someone sounds like your kind of date night idea, then camping may just be the next best thing. Picture this: you, your date, a cosy tent, a campfire, and a blanket of stars above you. So romantic!
Not into roughing it outdoors? Great news: glamping – short for "glamorous camping" – is a thing! Nowadays, it's possible to rent a tent at a campsite that offers luxurious beds and clean bathrooms. You get the perks of camping, minus all the discomfort!
Date night tips:
● Check out

Kathmandu

or

The North Face

for comfy, outdoor-friendly outfits.
● Pack as much food and water as you need as they may not be readily available in the area. Make a trip to

Coles

for food and drinks before your trip!
● Prepare a first aid kit. Head to Priceline for essentials like band-aids, painkillers, antiseptic, and itch cream.
Ideas for a DIY date night in Drummoyne

5. Have a paint and sip night
Unleash your inner Van Gogh and paint your partner something they can display proudly at home. Paint and sip nights are extra fun because they're open to anyone, regardless of their level of expertise. Plus, you get to go home with a DIY-ed work of art to remember your date night by!
Date night tips:
●

Head to

Spotlight

to grab some art supplies. You can host the perfect paint and sip night at home or anywhere with

a paint by numbers set

.
● Wear something you don't mind getting paint on.
● Stop by

Liquorland

to pick up wine or cocktails to help get those creative juices flowing!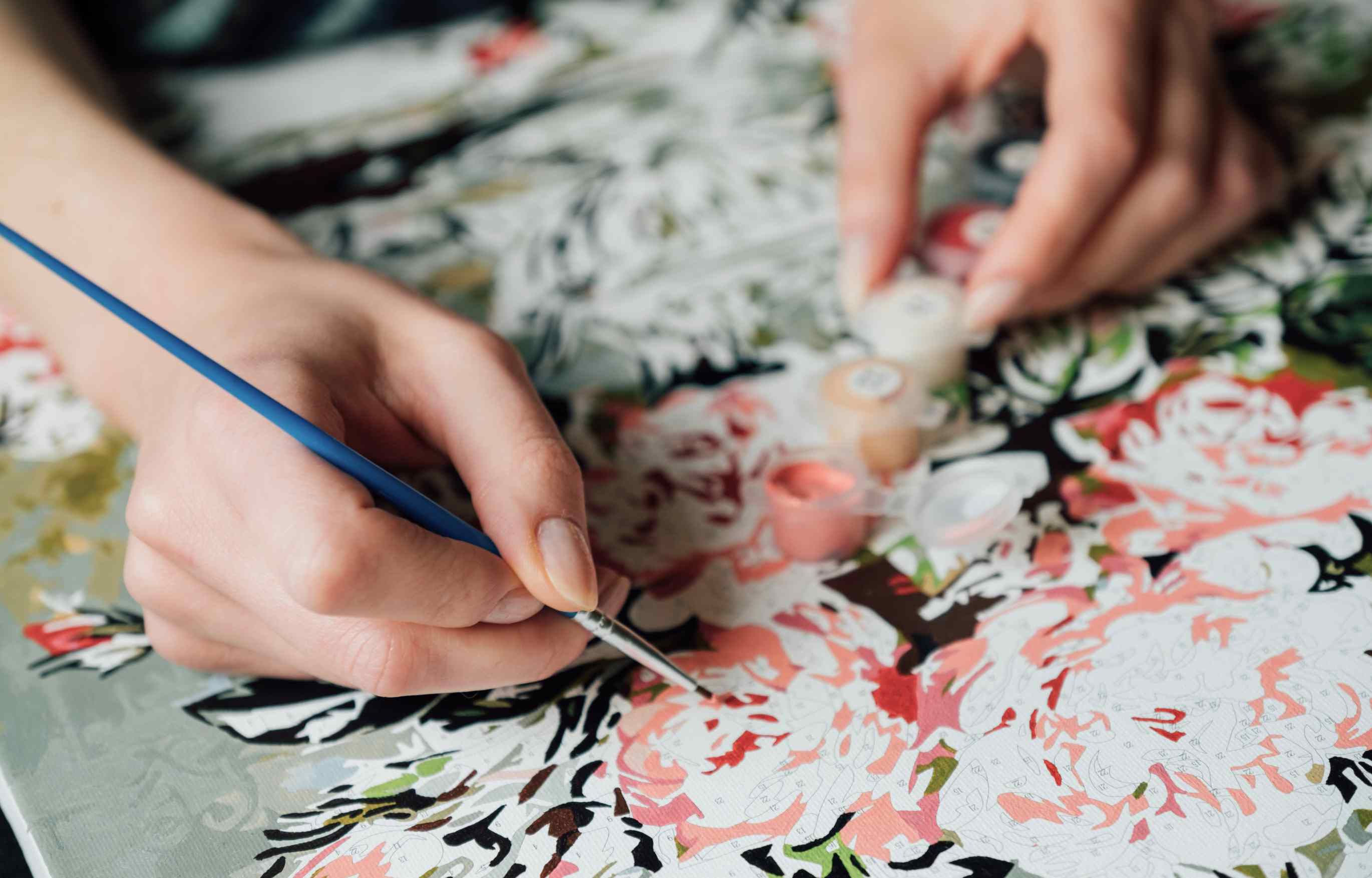 6. Take a pottery class
We can't lie — the hit '90s film Ghost makes pottery look super romantic. Plus, don't you love that you get to take home souvenirs you'll be making yourselves?
Make your date night extra fun by trying to make ceramics for each other. Doesn't that sound like a fun way to commemorate your date night in Drummoyne? It's definitely worth getting your hands dirty for!
Date night tips:
● Visit a beginner-friendly class, like Clay & Sip at Glaze Galleria. Don't forget to stop by Coles for

snacks

and

wine

beforehand, too!
● Wear clothes you don't mind getting stains on.
● It's easy to get frustrated when trying a new skill. Remember to have fun!
Drummoyne date night ideas to enjoy at home

7. Prepare a home-cooked meal together
They say that when it comes to love, you should find someone who can turn grocery shopping into a fun activity. Eating together is only half the fun – you can make your date night more enjoyable by shopping for ingredients and preparing your meal together. It's a nice way to spend time together and get to know more about each other's skills and tastes, too.

Plus points: Your hard work will make your dinner taste even more satisfying!
Date night tips:
● Select a recipe or two – choose a classic dish from your cookbook, look for something new on your favourite recipe website, or try the latest dish to trend on social media!
● Make a trip to

Coles

to shop for ingredients.
8. Have a cosy movie night indoors
Your fondest childhood memories may include setting up blanket forts at home. If you've been missing this fun activity from the good old days, we'll let you in on a secret: It's just as fun as it used to be – maybe even better!
Thanks to developments in technology, we're now capable of levelling up the blanket fort experience. Set up your laptop and a projector, and it'll set up the perfect vibe for a cosy movie night in. Think Netflix and chill, only with an upgrade.
Date night tips:
● Make your way to

Papaya

and grab some

throw blankets

and

pillows

to pretty up your blanket fort!
● Make your movie night setup even more magical with some

fairy lights

from

Typo

.
● Don't forget to stock up on snacks and drinks at

Coles

, too!
Fun date night ideas for couples in Drummoyne

9. Hold a couples games night
Take your date night to the next level as you immerse yourselves in a world of fun, competition, and laughter.
Explore the extensive selection of board games, card games, and puzzles at M&I Variety. Choose a variety of games that cater to your interests, whether it's strategic battles, cooperative adventures, or lighthearted party games. Build your collection and ensure an entertaining evening awaits.
Set the stage for your games night by creating a cosy and inviting atmosphere at home. Arrange comfortable seating, set up a dedicated gaming area, and dim the lights to enhance the gaming ambiance. Unleash your competitive spirit as you engage in friendly matches, challenge each other's wits, and revel in the joy of shared gameplay.
Date night tips:
10. Unleash your creativity with a craft date night
Unleash your creativity and embark on a memorable journey of crafting together, surrounded by an abundance of artistic possibilities.
Begin your craft date night by exploring the charming and unique selection of craft supplies at Typo. From colourful papers and stationery to quirky decorations and DIY kits, you'll find an array of materials to fuel your imagination. Browse through their collection and choose supplies that resonate with your creative visions.

Next, head to Spotlight to discover an extensive range of crafting essentials. Explore aisles filled with fabrics, paints, yarns, beads, and other crafting materials that cater to a wide range of artistic pursuits. Select the perfect tools and materials to bring your craft projects to life.
Return home and create a cosy crafting space where you can unleash your artistic talents. Set up a table with ample workspace, gather your supplies, and let your creativity flow. Whether you're painting, sewing, scrapbooking, or engaging in any other craft, let the shared experience of creating something beautiful deepen your connection.
Date night tips:
● Prior to your visit, brainstorm craft ideas or themes that you both find intriguing. Research tutorials or gather inspiration to guide your craft night.
● Allow yourselves to experiment and embrace imperfections. The beauty of crafting lies in the uniqueness of each creation.
● Take breaks to admire each other's progress, offer encouragement, and exchange ideas. These moments of connection will enhance the joy of crafting together.
Take your pick from any of these ideas for date night in Drummoyne, and you'll surely be in for a memorable experience. After all, it's not about where you are – it's about who you're with. Have an amazing time!